Salome Gvenetadze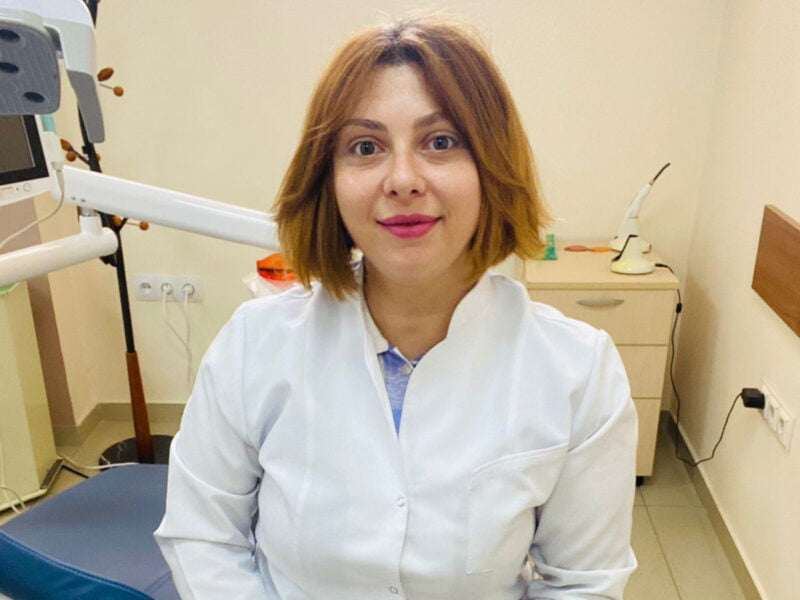 Dentist Qualification:
Aesthetic Dentist, Dental Orthopedist
Dentist Services : Aesthetic Dentistry, Ceramic restoration of teeth, Ceramic Veneers, Children's Orthopedic examination, Dental Bridges, Dental Crowns, Dental X-rays, Free Dental Consultation, Inlay / Onlay tooth ceramic insert, Metal - porcelain crown, Removable prosthesis, Smile Correction, Tooth extraction, Tooth extractions, Veneers, Zirconia - porcelain crown, Zirconia Veneers
Doctor Speaks : English, Georgian, German, Russian
Specialty: surgical dentistry, orthopedic dentistry.
Workplace/Position:
Orthopedic doctor, oral surgeon of "German Clinic" LLC.
"Dental Clinic 999" LLC, orthopedic doctor, surgeon.
Experience: since 2014
2007-2012 Tbilisi State Medical University.
2012-2014 "Dentects 95" resident doctor in orthopedic dentistry
2019 – Training Clinical Center "Dentiveri XXI" – oral surgical dentistry.
2020 – "IDEA" Academy, course – "Prosthetics on implants".