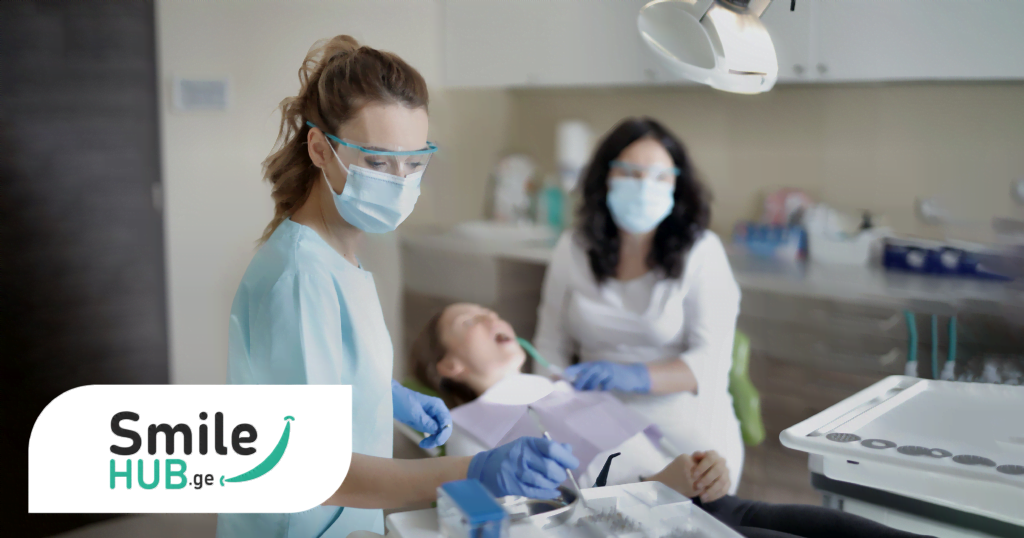 Everything start with a smile.
At SmileHub.ge, our mission is to redefine how people find dental care in Tbilisi. We've created a user-friendly platform that acts as a comprehensive directory, listing all types of dental services, from general to specialized care. This includes everything from routine cleanings, braces, and implants, to children's dentistry and even oral surgery.
Our aim is to take the guesswork out of finding a dentist. We help you explore a wide array of options to discover the best fit for your needs. Each dentist and clinic in our directory comes with detailed information, allowing you to make an informed choice that suits your individual dental health requirements.
However, we don't just stop at connecting you to dental professionals. SmileHub.ge is also a vibrant community where users can share their experiences, read reviews, and provide feedback. It's a space for dialogue, for shared learning, and for mutual support.
Alongside this, we strive to be an educational resource. Our platform provides access to a wealth of knowledge about dental health, helping to demystify the world of dentistry and enable you to take charge of your oral health with confidence.
At SmileHub.ge, we don't offer service prices, but we do provide you with a trusted, dependable source of information. Our aim is to ensure you have everything you need at your fingertips to make the right choice for your dental care.
Ultimately, we're here to make dental care accessible, understandable, and less daunting for everyone. We want to make the journey to a healthier smile as smooth as possible.
Because when it comes to smiles, we believe finding the right care should be the easiest part.
Smilehub.ge proudly created and financed
French and European dental associations
Frequently Asked Questions