Eteri Aleksandria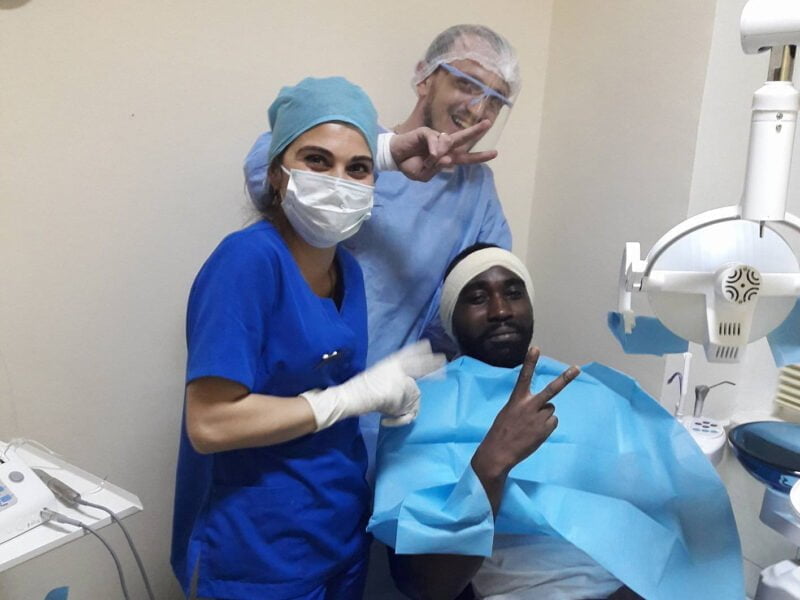 District : Tsereteli avenue
Dentist Qualification:
Children's Dentist, Children's orthopedist, Dental Orthopedist, Orthodontist, Periodontist, Therapeutic Dentist
Dentist Services : Arch of the palate correction, Caries prevention and treatment, Dental Crowns, Emergency Dental Services, Gum disease treatment, Invisalign, Oral surgery, Preventive examination of children, Professional teeth cleaning, Salivary gland testing and treatment, Teeth fillings, Teeth Whitening, Tooth contouring and reshaping, Tooth extractions, Tooth Root canal treatment, Treatment of bad breath (Halitosis)
Doctor Speaks : English, Georgian, Russian
Eteri Aleksandria:
In 2011, she graduated from Tbilisi State University named after I. Javakhishvili – Medical Faculty of the University
In 2012-2013, she completed his residency at the State Medical University At the base, the clinic "Klinika Bella" Dent – as Therapeutic Dentist.
In 2017, he completed a specialization course in "Children's Therapeutic Dentistry" at the Albius Dental Center.
In 2017, she attended the first congress of the Association of Georgian Dentists.
In 2018, she attended the "Mufu" course "Minimally invasive cosmetics" Dentist's art "Ciomer" concept.
In 2019, she passed "Keri" master class on creating functional and esthetics on front and chewing teeth.
In 2020, he completed her residency in Dental Clinic in "Albius" "Conservative Periodontology"
In 2021, she participated in theoretical course non-surgical periodontal therapy in the
In 2023, she participated in the 12th Radix International Dental Congress.
In 2023, she participated in the GSPI conference "Laser technologies in dentistry"